With FURY blasting its way into cinemas this weekend, we couldn't decide between doing The Brad Pitt Lists or The War Movie Lists. So we doubled up and did both! Here are our quick thoughts and links on the stellar career of one of Hollywood's most beloved actors and one of its richest genres . . .
The Brad Pitt and War Movies Lists
Dan's Lists
4. Moneyball-
Aaron Sorkin is just awesome. Will watch anything he
writes
.
3. Spy Game-
So underrated. The training montage and
the score
? Super dope.
1. Snatch-
Mickey doesn't lose.
Ever
.
Honorable Mention:
Fight Club
,
Seven
, The
Ocean's
Series and
Burn After Reading
4. Apocalypse Now-
I enjoy the "making of"
stories
as much as the actual film.
1. Saving Private Ryan-
I hate you
Upham
!
Honorable Mention:
The Bridge On The River Kwai
,
Black Hawk Down
and
The Guns Of Navarone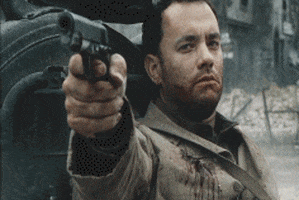 Chris's Lists
Brad Pitt
5 -
Twelve Monkeys - La Jetee.
That''s all I'm saying
. La Jetée
.
4 - Ocean's Eleven
- Just such a fun movie. You can't not like Clooney, Pitt, & Co.
3 - Seven
- Covered in our
David Fincher list
a few weeks back. Just a great, grimy, and stylish noir.
2 - Inglourious Basterds -
"I am the di-rect descendant of the mountain man Jim Bridger, which means I've got a 'lil injun in me..."
1 - The Assassination of Jesse James by the Coward Robert Ford -
No contest.
My favorite film.
Honorable Mention:
True Romance, Moneyball
, and the highly underrated
Killing Them Softly
War Movies
5 - Platoon
- Back when Stone was great. Such a killer '80s cast. Ham-fisted at times, but great.
4 - MASH - S
o funny and completely surprising. Altman's amazingly unique style on full display.
3 - Apocalypse Now
- Masterful editing. Poetic imagery. Copolla, Brando, Duvall, and Sheen.
2 - Paths of Glory
- Kirk Douglas. Early Kubrick. One of the very few great WWI films.
1 - Saving Private Ryan
- The opening scene, the brotherhood, the stories they shared. All great.
Honorable Mention:
The Thin Red Line
.
Black Hawk Down
,
The Dirty Dozen
,
Kelly's Heroes
, and the satire
Starship Troopers
Thanks For Reading!
And Check Out Our Other Best Of Lists: